How to apply
Rub On Decals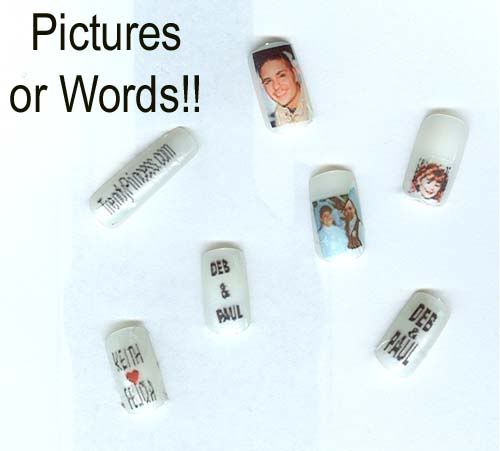 These are applied by using scissors and cutting out the piece you want to use...remember to cut slighty larger than the actual picture and you don't have to cut the exact shape of the picture since the area around the decals is clear, laying the art face down on nail ....paper side up, then gently rub entire area with fingernail, coin, or orange stick. When you lift the paper backing off, the decal is on the nail and paper is blank. Then apply top coat to secure onto nail.
ALL HELPFUL HINTS AND DIRECTIONS ARE MY THOUGHTS ON HOW TO USE THESE PRODUCTS. TRENDYPRINCESS IS NOT RESPONSIBLE FOR ANY INCIDENTS OR REACTIONS THAT MAY OCCUR. ALL DIRECTIONS ARE SIMPLY SUGGESTIONS AND ARE USE AT YOUR OWN RISK. THANK YOU
FOR MY FOREIGN CUSTOMERS :
OTHER WORDS FOR INSTRUCTIONS - HOW TO USE, APPLY, APPLICATIONS, DIRECTIONS, STEP BY STEP INSTRUCTIONS, APPLICATION INSTRUCTION,
EDUCATIONAL DIRECTIONS, AND TUTORIAL
SOME HELPFUL LINKS TO MAKE YOUR SHOPPING EASIER..
BY USING THESE LINKS WILL TAKE YOU TO ANOTHER SITE BUT LEAVE THIS ONE OPEN, CLOSE THE NEW SITE TO GET BACK TO THIS ONE.
BUYING ITEMS FROM THIS SITE YOU ARE AGREEING TO ALL TERMS OF PURCHASE AGREEMENT..CLICK HERE TO READ IT